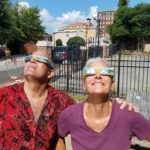 This month, we were offered the greatest of diversions; a total eclipse. On August 21, a hefty segment of the American population put aside the sour news of the day to contemplate the heavens. We joined them with a road trip to the path of totality.
THAT NATURE THING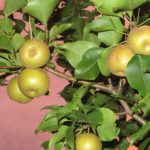 Romance, alcoholic beverages, peachy pears, potatoes, ponies, frogs and much more.
TWENTY-THREE YEARS
This month, we celebrated twenty-three years of wedded adventure, but that's not the whole story. We met, fell in love, and got married in Loveland, Colorado, have slept under the same roof for twenty-five years, and […]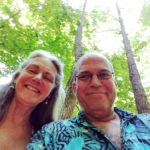 Another best month ever at home in rural North Carolina, celebrating two birthdays, and enjoying friends, food, wildlife, and work that feels like play.
TOO COOL FOR SCHOOL
Bob's first college roommate, Ned spent a night at Trouts Farm. Spot photo-bombed this year's sunglasses pic.
CAMILLE'S 63RD
[…]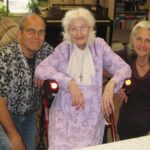 In which we play and work at home, then take our show on the road for this year's family visit.
15th ANNUAL SPRING SHAKORI HILLS GRASSROOTS FESTIVAL
A great blend of tradition and novelty. Our preparation ritual involves test tubes, frozen tequila, and Kahlua a.k.a. "Shakori Shooters." Then off […]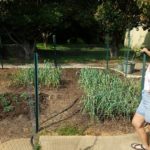 April is one of our favorite months up here in the temperate zone with its cool nights, warm days, sweet-scented air, and the exuberance of untarnished life.
REFLECTIONS
April 3 – the skies pour puddles for the sun to kiss at the end of the day, life teeming just […]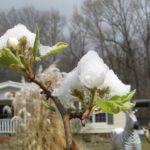 A triple-header month with snow storm and potluck thrown in for good measure. Camille went to the zoo, we made new friends and shared them with our Sparkroot homies, and we participated in Trail Crawl, the funnest event of the year.
DAY TRIPPING
Camille and Judy took a day […]
An uncharacteristically mild February with no drama and only one field trip. This month, it's all about the green earth and its sentinels.
THE EARTH AWAKENS
Pussy Willows and Trout Lilies promise an early Spring. In years past, we have not seen Trout Lilies bloom until […]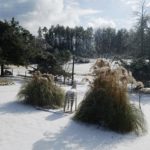 The irony of winter is its warmth. Rather than isolating us, the cold draws us closer, giving us an excuse to relax and while away hours in each other's company. It's also a great time for playing in the kitchen, and when the weather breaks, perfect for a long walk with a friend.
EIGHTH […]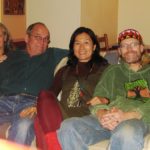 In the last month of 2016 we honored the dead, celebrated the living, watched kids frolic in the leaves, savored several sunsets, and relaxed into a mellow Christmas with our friends.
SUNRISE ON A NEW MONTH
And just like that, we're into another month. The sun sneaks across Fred and […]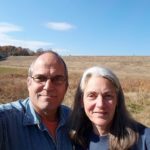 Another month digging the grassroots movement, doing our best to ignore the ringmasters promising top-down change.
BEFORE THE FROST
First principle of self-reliance: grow food! Noticing we were due for the first heavy frost of the season, Bob pulled in peppers, turmeric, ginger, and potatoes from our garden. Camille […]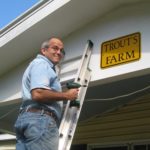 We spent much of October outside basking in the amber light of fall. We did things around the yard. Bob harvested ginger and turmeric and put our Troutsfarm sign back up. Camille went for walks in a post-hurricane rain mushroom wonderland and discovered a crazy plant that feeds on mushrooms! This is the time of […]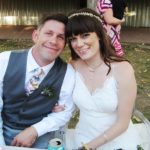 A most memorable month! Emily married Tyler, we met Bob's grandson, Nolan, we stayed with Rob and Sharyl, and then with Shirley, and we connected with Camille's brother, Michael, and load of other Colorado friends. Back home, we celebrated Bob's birthday, harvested our first paw paw, made Kentucky Fried Tofu, went to a concert, and […]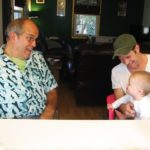 The dog days of summer brought lots of comfortable sameness and a few surprises most notably, the speedy return of Bob's smile, and an introduction to our grandson, Nolan.
TURN AROUND
Bob and John headed out for Boone in the work truck and had to turn around when they […]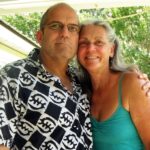 In which we celebrate our anniversary, survive a big scare, and make pickles.
TWENTY-TWO REMARKABLE YEARS
July 31, we celebrated twenty-two years of marriage and happily signed up for another twenty-two.
OUR LITTLE HOME
It isn't much, a thirty-year old manufactured home re-roofed and […]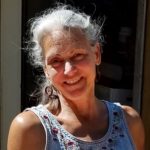 Two birthdays and a funeral brought out the best in everyone this month. We also acquired a greenhouse and some beautiful canna lily plants, participated in a couple of Abundance NC's events, and enjoyed the first of many fingerling potatoes from the garden.
FOOD AND BEAUTY
Bob and John […]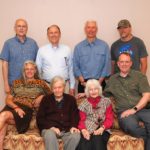 Shakori, annual vacation and family reunion, home cooking, yard work, a day at the beach, a turtle, a whopper of a party, and a few snakes.
DINING IN
We started the month on a Sunday with the typical Sunday night dinner of scalloped potatoes, Kentucky Fried Tofu and asparagus […]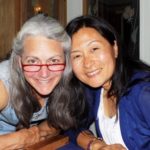 A month that started out beautifully and ended badly, April began with the best neighborhood party of the year, Haruka's birthday and a visit from Margie and ended in tragedy.
SWEET SIXTEEN TRAIL CRAWL
The best, most funnest event of the year, Trail Crawl involves eating, drinking, walking and […]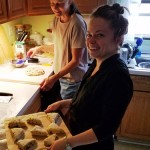 A fruitful month in many ways. We helped birth a conference, Amy came to visit with her new pup, young Nolan continues to flourish and we're pushing the garden beds and bedding plants into frame for a new season.
AMUSE BOUCHE
The ladies of Abundance NC hosted Amuse Bouche, […]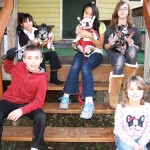 With winter nearly over Bob and Jason dig into Spring projects, Haruka tests out a new bridge, Malcolm and Dashel plant tulip poplars at The Plant, Alisa and Chris throw a tea party, Camille makes cheese from cashews and Amie paints her Boston terriers' nails yellow and red.
TEA PARTY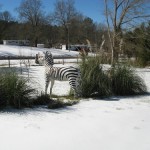 A big month of short, cold days featuring our Hoppin' John party, some heavy lifting at The Plant, a memorable trip to a local museum and getting snowed in with our neighbors.
SEASON'S GREETINGS
Just had to share these two milestone photos from our Christmas cards. Catherine and Babe […]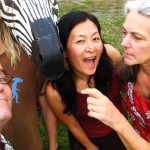 In which we celebrate the grand finale to another good year, graced with uncommonly warm weather, local food, generous friends and beautiful family.
LOCAL FOOD
Edible Earthscapes CSA, brimming with grown-next door goodness, and sourdough bread baked using locally-milled Lindley Mills flour.
LOCAL FOOD FRIDAY
[…]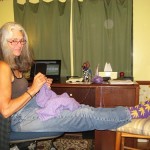 Winter is taking it's own sweet time, which is just fine with us. In addition to lovely weather, we are grateful for farm-fresh produce, our health, compelling projects, generous neighbors and the birth of our first grand baby.
SUNDAY AFTERNOON'S WORK
Camille works the veggie drawers once or twice […]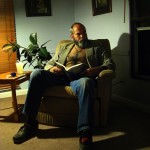 Chestnuts, paper flowers, one epic birthday party, an unforgettable wedding, the best day ever at the State Fair, friends, food, flowers and a Halloween present for Blanche – October was a month to write home about!
IT'S CHESTNUT TIME AGAIN
It was an especially good year for chestnuts and […]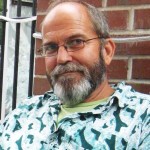 A whirlwind month of perfect weather in which we pulled off a long-planned conference, celebrated Bob's birthday, entertained the neighbors, saw some pigs, grew some roses and ate edamame.
HAPPY BIRTHDAY, BOB!
It's hard to believe Bob turned 57 this month. Handsome devil just keeps getting better looking every year. […]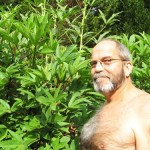 The suffocating dog days of this Southern Summer involved setting up a new office, some very gritty work, a bit of horse play, gaping at pollinators, an evening with The Sun, giant okra and Bob's new look.
LEGITIMACY
We have an office at The Plant! It is day-lit with […]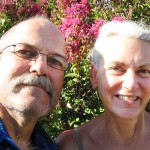 Potatoes, garlic and peaches, some birthdays, new neighbors, horses, our 21st anniversary and of course, more flowers.
POKERS AND CONES
There was another flush of red hot pokers and some unexpected coneflower (echinacea) over by our fish pond where Bob threw a seed head last year.
POTATOES FOR […]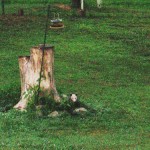 Visiting family, celebrating Camille's birthday, partying with our old neighbors, catching the rose virus, harvesting garden abundance and playing around at work all in one great month!
GOODBYES AND HELLOS IN JERSEY
Joe, Camille and Jim said goodbye to Nana and Grandpa and spend the evening at Shawn and Frank's […]
Flowers, food, frogs, family, friends and fun – sounds like a fabulous month to us!
MAY FLOWERS
From peonies to chives, May is the best month for eye-candy. See more at: May Flowers
OUR LITTLE FROG
Hangs out by our water feature, eating […]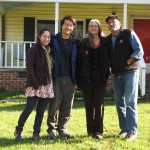 April was alternately wet and dreary, bright and cheery. We savored our last few days with Amy and welcomed Kat, Miki and Justin to Trouts Farm. Edible Earthscapes held their end-of-season CSA work party and potluck and Tami and Lyle threw another memorable party at Shakori. Blooms are blooming, mushrooms are popping and all signs […]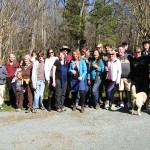 March was here and gone, a flash of hard work and play. Before we knew it, the landscape had morphed from gray to green. Amy was in town with plans to build her own camper shell, lots of progress was made in the garden and we had fun at a tea party, at The Plant […]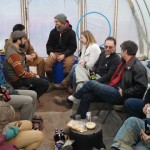 Chasing away the winter blues with a farming conference, community get-togethers, honest work, bird watching and culinary experimentation.
CLIMATE CHANGE ADAPTATION CONFERENCE FOR FARMERS
Chasing away the February blues with an energizing gathering of farmers, policy-makers and social activists at Central Carolina Community Conference. Carol gave a presentation […]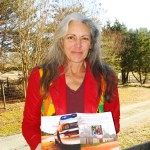 Despite frigid January temperatures, we still managed to eat well, party hearty and complete a few outdoor projects. This is perfect weather for writing, and both Bob and Camille have been working on their first books.
HAPPY NEW YEAR!
Spot made some new friends at our annual […]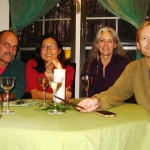 The last month of 2014 was kind of dreary, but mostly cheery with a little celebrating, a bit of puzzling, a Christmas dinner and the birth of a new compost pile.
IN THE KITCHEN
They don't call her Cookie for nothing, Camille whipped up a dinner salad of turnips […]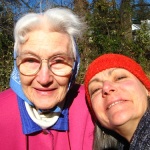 At home in rural North Carolina with winter breathing down our necks, we emptied our cameras, selected twenty-seven photos and cobbled together the following snapshot of our month.
LOCAL FOOD MOVEMENT
Veggies keep marching in the door and we continue filling up our bellies. Bob harvested the last of […]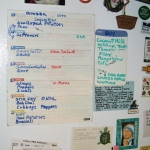 A deceptively normal month featuring emergency vehicles, a big giant claw, foraged mushrooms, monster bugs and another edition of Shakori Hills Grassroots Festival, all at home under the sunny blue skies of the longest fall in history.
EL JARDIN
Where fauna and flora abound. This prehistoric looking bug, measuring […]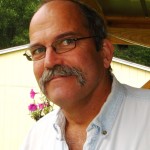 In which Bob turns 56, we host another potluck, revisit Camelina, discover the perfect place to walk during spider season, replace some flooring, grow the biggest squash ever and make some soup.
2014 – 1964
Bob celebrated his fifty-sixth birthday this month. Here's a picture of our beloved Bob […]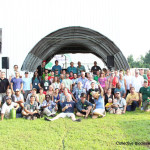 Another fun month featuring mushrooms, house guests, a biodiesel conference, one happy piece of yard art and an uplifting memorial.
FUNGUS AMONG US
August was a surprisingly big mushroom month. See what we saw at Mushrooms and More
THAT FAITHFUL FRIGIDAIRE
She's always […]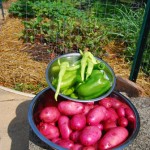 A verdant and tranquil month with a few small surprises and a celebration to jazz things up.
TWENTY YEARS
We were surprised to find ourselves at the twenty year mark. It would seem that we have passed The Test of Time. We celebrated the milestone with dinner out.
[…]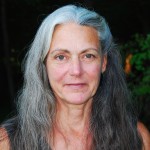 Probably the best month ever or at least the biggest in terms of pictures and pages. Camille celebrated her 60th birthday, we went to Switzerland for Bob's High School Reunion and then we toured Italy all the way down to Sicily.
HAPPY BIRTHDAY TO COOKIE
June 4 – You don't […]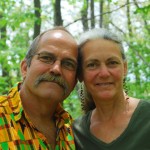 May, full of flowers, friends and family with perfect weather and a big trip up north (1565 driving miles) for our first glimpse of family in two years.
LAST LAUGH
Camille's final moments with Stephanie in which they realized that if there were to be a book jacket photo of […]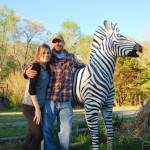 Spring has sprung in our neighborhood, bringing with it home grown deliciousness, our annual neighborhood Trail Crawl and another energizing edition of the Spring Shakori Hills Grassroots Music Festival. To our delight Emily, Amy and Molly joined us at the festival, Trail Crawl was nourishing and unforgettable, we never ran out of asparagus all month […]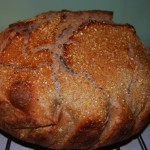 We made our way happily though March, spending a lot of time outside, starting up the garden, exorcising winter with a bonfire and in general inching our way towards warmer weather in fits and starts with temperature swings from just above freezing to shorts and flip flop weather.
WINTER GO AWAY
[…]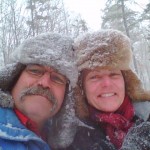 A typical February in "El Norte" complete with cold, snow and much longing for Spring but with enough bright spots to push our happiness meters above the halfway mark.
PURGE
Camille began the month with the empowering activity of cleaning out the community refrigerator. Here's the before and […]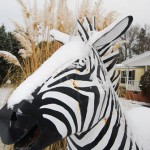 Another great month with a good balance of work and play, warm weather and cold.
STARTING THE YEAR RIGHT
Good friends and good food is the best way to start a new year. Check out more pictures from our annual Hoppin John Party
LEETLE PITTSBORO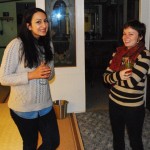 In which we successfully locate Bob's other childhood home in Accra, fly to Morocco, take the train to Marrakech (just like in the song!) and make our way home to North Carolina in time to celebrate the holidays.
ACCRA REVISITED
As planned, all four of us left Casa Kumasi for […]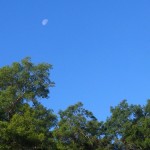 CATAWBA COUNTY LANDFILL
We spent a couple of days as guests in the home of Jeremy and Brian as Bob troubleshot their biodiesel lab equipment. More photos at: Catawba
BIODIESEL FROM FOOD WASTE
Our friend Jeremy has been up in New York at Columbia […]